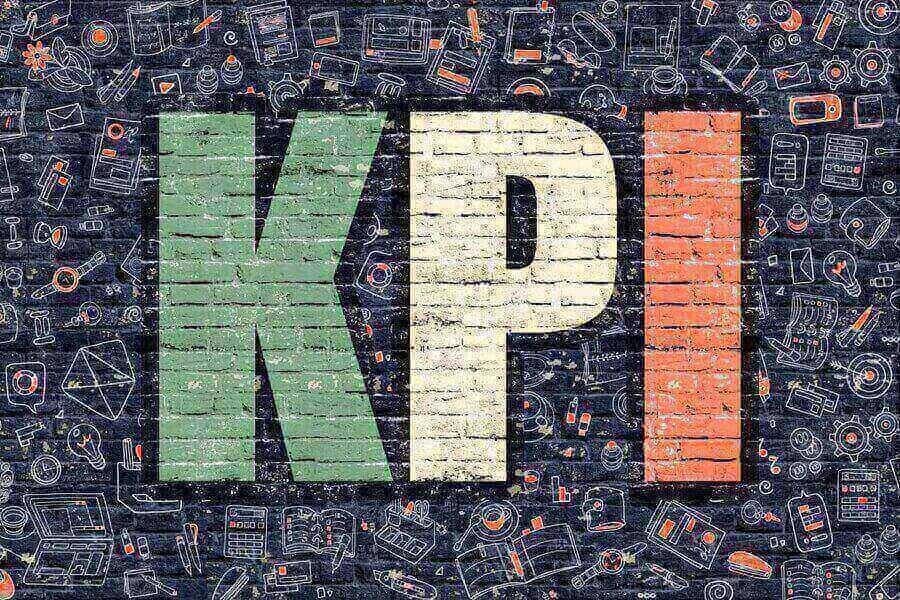 Industry Insights
10 Indispensible Marketing KPIs (Key Performance Indicators) To Holistically Measure Your Marketing Performance
Marketing KPI Number 1 – Leads / total online traffic ratio
Official website
Your official website is one of your most valuable promotion channels. We put this metric first because, compared to other channels, the additional value it brings is most easily measured. More importantly, according to our research, 94% of purchasing departments (B2B) and 81% of customers (B2C) will search you online before buying. This implies that even if they have already encountered your brand elsewhere they will still use online channels to learn more about you. Therefore a robust program of offline activities will result in an increase in visitors to your web properties.
The following 4 metrics are the most important for measuring the health of your web properties. They provide important information about your customers, help you understand their interests, and help you plan future website updates. They inform content decisions, design upgrades and mobile strategy:
Unique visitors/unique sessions
Number of Marketing Qualified Leads coming from the website
Website visitor conversion rate
Conversion rate by traffic source
When looking at performance by traffic source, we use the following four metrics:
Percentage of leads by traffic source
Number of converted leads by traffic source
Percentage of leads acquired through brand keywords
Percentage of leads acquired through other keywords
Using these indicators you can measure the efficacy of your content marketing, for example how effective was the traffic you drove to your dedicated landing page? Furthermore using tried and true methods like A/B testing to optimize landing page experience and deploy content will increase your conversion. By attributing traffic to specific channel sources, you have a better understanding of the efficacy of your online and offline activities. For example by connecting search terms to a specific offline activation you can better assess its success.
Social Media
By connecting the number of leads acquired by channel and the channel investments you can assess the intrinsic value of each channel and therefore make smarter channel investment decisions.
To deeply understand social media channel performance look at metrics such as reach, engagement, click rate, share rate, conversion rate, re-post rate etc. For more discussion of more granular btreakdown of relevant metrics refer to the reports below.
In our experience, the single most important metric for any social channel is how many real customers it brings.
Marketing KPI Number 2: Lead Acquisition Cost
The process of acquiring sales leads is basically one of turning strangers into acquaintances, unknowns into knowns. From these knowns you can continue to collect and filter data to determine whether they really are potential buyers. After engaging them you can asses your marketing performance by asking: how much does it cost to acquire a customer?

Segmenting lead acquisition costs helps you to judge the effectiveness of your marketing channels. For example if your SEO lead acquisition cost is cheaper than PPC, then you'll want to re-think your investment distribution. Either add more SEO budget or take a deep dive into why your PPC campaigns aren't working.
Marketing KPI Number 3: Form conversion rate
Forms are the most common tools to get to know your customers, to turn unknowns into knowns. Forms are a critical tool for acquiring contact information. If your forms are not working the way you expect, ask yourself the following three questions:
Are you providing a valuable enough incentive
Is the information you want to get equal to the value you provide?
Are you properly communicating your value proposition?
Use A/B testing to achieve optimal form conversion performance by trying alternate versions of the introductory text or different design strategies.
Marketing KPI Number 4: MQL volume
After acquiring your leads, your next job is to filter out Marketing Qualified Leads. These are prospects who meet or exceed a baseline of defined metrics. The metrics will be different for every industry but the methodology is the same.
To track the efficiency of converting leads into MQL, use cost effectiveness as a benchmark. And because the acquisition cycle for each industry is different, long-term tracking is essential to get an accurate assessment of your own performance. If the measured result is too strict or too loose, you can adjust your MQL definition.
Marketing KPI Number 5: Number of SQL produced through marketing activities
When an MQL passes the threshold of sales criteria, the prospect becomes an SQL (sales qualified lead). Properly attributing SQL to the channels which produce them helps you troubleshoot any difficulties you may encounter. For example not producing enough SQLs from the MQL pool may indicate that marketing efforts are being mis-directed or, during the discovery phase, too many false positive signals are being uncovered.
Or perhaps the information the marketing team is collecting is not sufficient to make an accurate determination of sales readiness. SQL conversion rate is a standard measurement especially in mid- to low-end channels and is very important to ensure that marketing activities produce a stable stream of genuine sales opportunities.
Marketing KPI Number 6: SQL acquition cost
Determining the cost of SQL acquisition requires an estimate of the overall marketing spend. For mass market expenditures (such as TV commercials) it's not straightforward to track the lead source and allocate costs. For online activities, tracking lead sources and allocating costs is a lot easier.
You might instinctively think that the best idea is to push all of your budget toward your acquired SQLs. But if you do that you will not have a clear understanding of your channel effectiveness. Understanding the channels through which you allocate costs and the SQL that these channels bring is critical to formulating future marketing plans.
Marketing KPI Number 7: Success rate
Converting MQL into SQL and SQL into customers is the engine which drives a company's growth. Even if your retention rate is 100%, if you can't attract new customers your company will not grow.
There are many factors which influence success – lead quality, product fit, competitor price, and brand reputation among others. Starting from these factors, you can make some tests to better understand whether you are moving the needle on your success rate optimization. For example are the new products you are bringing into the market having an impact? Is your marketing team bringing in the right prospect pool?
These factors can improve your ability to turn leads into customers. Even though we typically see this metric as a core sales team KPI, however the marketing department has an important supporting role to play. Therefore it is recommended that Sales success rate also be added to marketing KPIs.
Marketing KPI Number 8: Customer retention
We all know that acquiring new customers takes more money and time than retaining existing customers. A high customer retention rate is a good indication that you are deliver more value to customers than competitors and that customers are satisfied with your product. This KPI is extremely important because it measures the real value that the company is bringing to the market.
Retaining customers is also crucial for maximizing customer lifetime value. When you hit this mark, the value of your customers increases accordingly, giving you more budget to spend on acquiring the most suitable type of customers for your business.
Marketing KPI Number 9: Customer Lifetime Value (CLV)
Only when customers are your customers are they valuable to your business. What is your customer churn rate? What processes do you have in place to prevent customer churn? You should know what your churn rate is and work actively to reduce it. To reduce it, you must have a comprehensive understanding of your customer, as well as continuous monitoring of customer satisfaction and how customers are actually using your products.
Marketing KPI Number 10: Marketing ROI (MROI)
Reporting and analysis form the basis for calculating this KPI. Having the ability to report and analyze website activity and traffic sources is critical to online success. When you have the tools to analyze the data, you can optimize traffic source to get more leads, and ultimately improve website conversion. Take a look at the following scenario: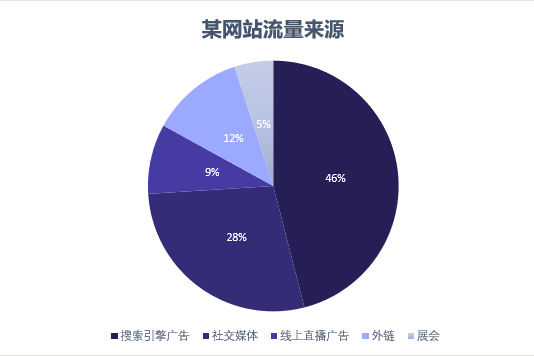 The above chart represents traffic sources for a website, including search ads, display ads, social media and backlinks. Does this imply the marketing budget should be spent entirely on search engine advertising? Maybe not. Let's take a closer look at the expenditure and value of each channel:

Search engine advertising may bring the most traffic, but also has the lowest value per customer – only RMB3000. On the other hand, social channels have the least traffic, but each year bring in 50 million in value, and the investment is low. So should you continue to run search ads? By calculating ROI you can better understand the value of each channel. Generally ROI measures the ratio between outputs and inputs. But when calculating marketing return on investment (MROI), we think of marketing as a one-off expense, rather than an investment vehicle with a fixed return. Unlike fixed investment vehicles, marketing has different returns over time.
Customer lifetime value and brand value may not have a direct impact that can be measured, but you should take them into account when calculating ROI.
After understanding more deeply these 10 marketing KPIs, do you have any ideas for the KPIs of your marketing department?
REQUEST A DEMO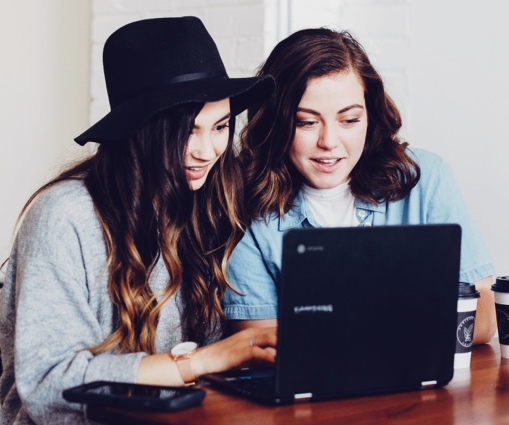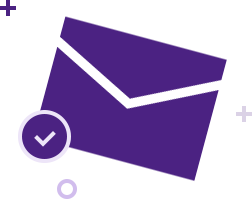 Thanks for subscription