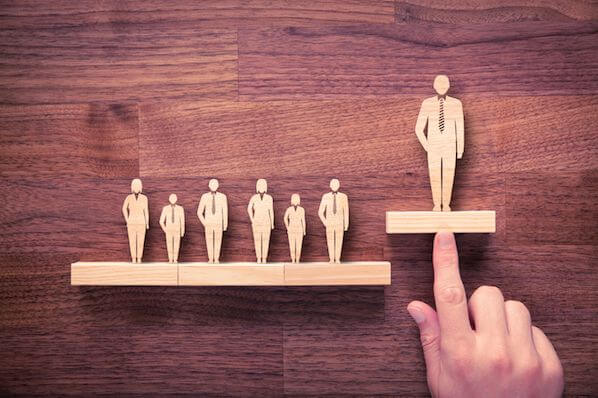 Industry Insights
How Are B2B Companies Approaching MQL Marketing?
As we have seen from the previous article, WeChat is China's dominant social media tool. It forms the hub of an entire ecosystem which makes it ideal for B2B companies. The critical question is how to use Wechat to acquire leads, qualify them and build your MQL pool?
First let's define MQL (marketing qualified leads). MQL is the result of your marketing investment. It is the pool of people who display interest in your brand's goods and services as well as those who, for whatever reason, are more easily converted into sales leads. MQLs will often engage with your brand by filling out a form, providing contact information, participating in an event, downloading a white paper, adding a product to a shopping cart, or repeatedly visiting your website or Wechat account.
Below we take a deeper dive into the B2B purchasing process in order to gain a better understanding of how B2B companies can optimize MQL marketing strategies.
In recent years it has become incredibly easy for customers to obtain high-quality information about products. At the same time we see substantial delay in the actual face-to-face meeting with sales.
As B2B marketing strategies become more and more sophisticated, customers are finding themselves overwhelmed with more and more high quality content. Furthermore, customers are finding this surfeit of information is not actually helping them make better decisions. Instead they find themselves spending more time prioritizing and digesting conflicting viewpoints.
Because of that, we see that the best sales people don't focus on displaying their personal expertise when talking to prospects, but rather on helping customers sort through the mess of existing information.
Why exactly is this new role as "information curator" so important? Because it has a direct impact on facilitating the purchasing process. Easing the purchasing process results in higher value contracts and reduces the possibility of "buyer's remorse." Research clearly shows that the more information you can provide which facilittates the purchase process, the higher value the resulting transaction. Along those lines, your MQL marketing strategy should incorporate tactics which reduce friction in the buying process.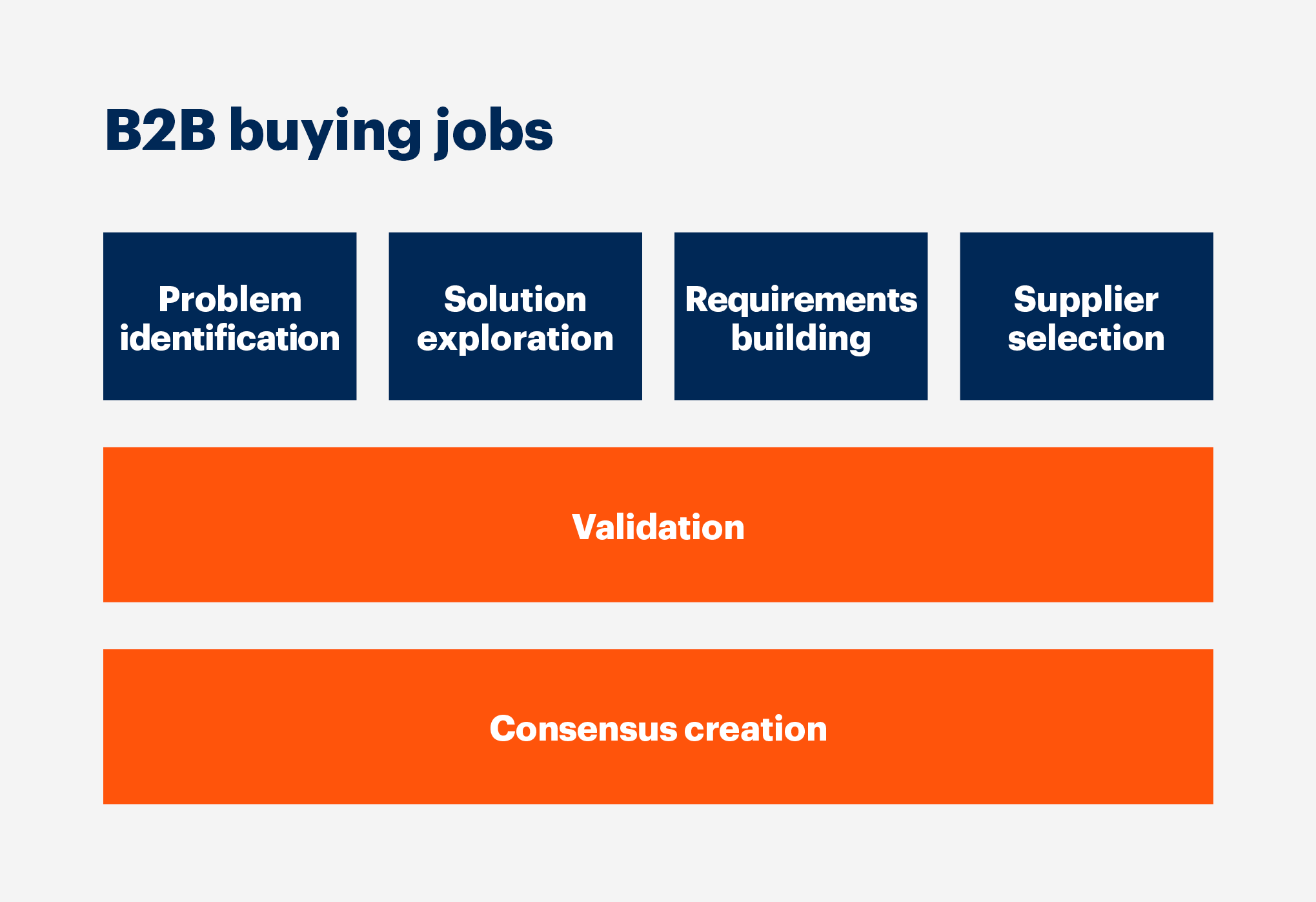 Figure 1: 6 major tasks which comprise the purchasing process (Gartner)
Understand clearly the B2B purchase process to optimize your marketing and sales cooperation.
It's important to keep in mind that the purchasing process is not linear. Quite often the stages take place simultaneously. If you were to draw a real picture of the B2B purchase journey, it would look less like a step by step diagram and more like a big bowl of noodles. Every moment is invitation to review, re-assess and reconsider. The customer will bounce back and forth between tasks until these six tasks are locked in at the same time (refer to the diagram above).
We can say then that B2B procurement does not progress like a funnel, but addresses multiple tasks simultaneously.
If the ultimate goal is to help the customer make a successful purchasing decision, then the CMO needs to think about how to substantially simplify the provision of information in the B2B purchase journey.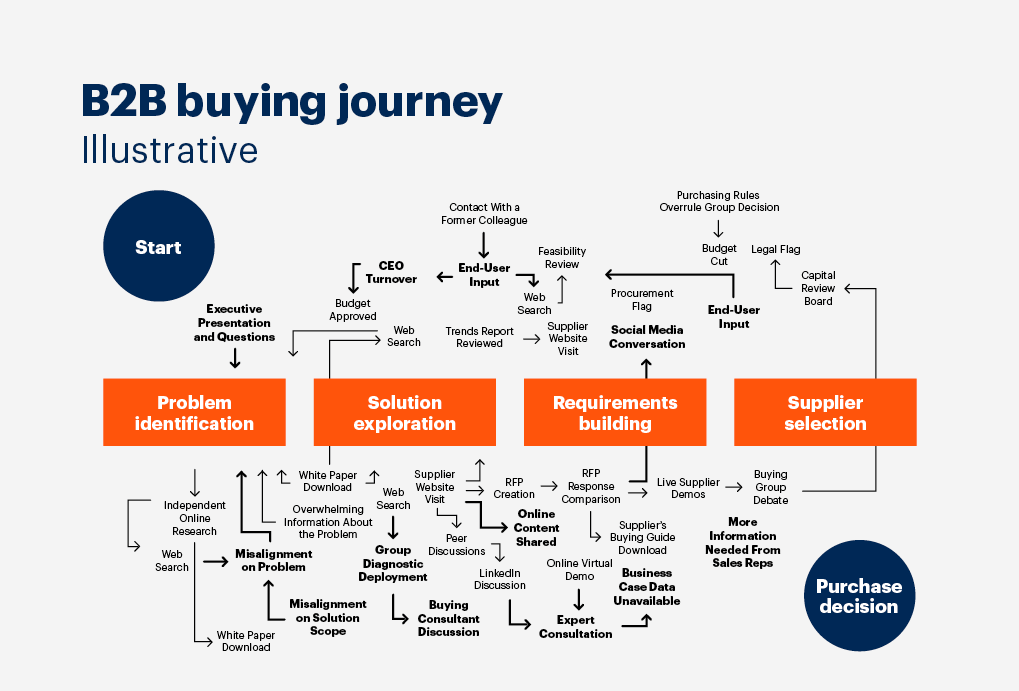 Figure 2: B2B Purchasing Journey (Gartner)
Below are three points to keep in mind when formulating your MQL marketing strategy:
Sales is an important channel to engage customers, but not the only one.
Research into whether some stages in the purchase process are more inherently suitable for offline or online channels shows that customers do not show a clear channel preference in completing the six tasks.
Helping purchasers make buying decisions is not a sales problem, it's an information problem. CMOs who want to accelerate customer growth should start with the quality of information they are providing rather than individual capability.
The official Wechat account plays an important role in providing high quality information. And by using marketing automation attached to the Wechat account, enterprises can precisely target the right content to the right person at the right time. The result is an understanding of your customers which can approximate or even exceed that gained from offline touchpoints. The ability to provide the right information at the right time unlocks opportunity at each stage of the buying process.
Your sales pipeline is misleading you.
Many sales departments organize their activities around a linear pipeline, moving leads from one stage to the next in a logical, linear order. But from the customer perspective it is much more reasonable to define the purchase process by task completion rather than by stage in the process.
Basing your view on a linear, supplier-centric sales funnel will give you little visibility into pipeline problems such having as an inordinate amount of leads being stuck in one stage. The mismatch between your pipeline model and the underlying reality of the purchase process can easily result in barriers to identifying sales rep shortcomings and taking corrective measures.
JINGdigital's WeChat marketing automation platform allows you to move away from the linear sales journey model, empowering you to design a communication strategy around helping customers complete procurement tasks. For example, you might set up a white paper download in order to help the prospect complete exploration, tag them and then move them into the exploration segment. Then you might set up a dynamic menu which links to content tailored to this particular segment such as comparison matrices, business trend reports, and case studies. The overall effect is to reduce the time needed for the proposect to find the content he or she is looking for. Chatbots are also an indispensible tools in customer journeys to guide pospects to find the information they are looking for and discover the real bottlenecks.
You must reconceive the synergy between marketing and sales.
Most sales and marketing departments are structured in a sequential manner: marketing first cultivates demand and acquires leads usually in online channels, then passes the most qualified leads to the sales department for follow up face to face meetings. First marketing, then sales. First online, then offline.
However customers simply do not buy in a linear manner. They use online and offline channels to complete the six B2B purchasing tasks at almost the same frequency. In today's world of B2B procurement, there is no clear handover from market to sales (or online to offline for that matter). It is a parallel process, not a serial one. To win in this environment, CMOs and their sales counterparts must build functional collaboration and organizational strategy around real purchasing behavior.
JINGdigital's lead management tools help sales and marketing departments collaborate more effectively. Enterprises set up scoring mechanisms according to its unique requirements to identify potential customers and give real-time feedback to the sales team. At the same time, after the sales team engages, sales reps can enrich user information and feed it back to the marketing department, forming a virtuous circle which ultimately mirrors and supports the customer's parallel purchasing journey.
The bottom line is that close integration of information from multiple channels in a single platform is essential to achieving consistent support for prospects who are engaged in making purchasing decisions.
REQUEST A DEMO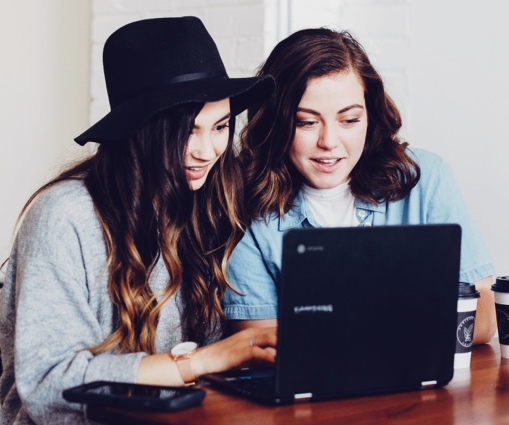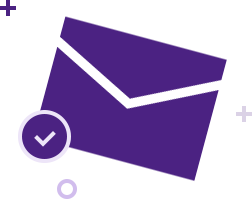 Thanks for subscription