Industry Insights
What is Cold Leads? —— Reasons for Lost Sales Leads and Revival Strategies
Over the past decade, brands' online marketing in China has been continuously relying on merely acquiring "traffic" to expand their markets, by allocating a large proportion of their budgets on channel expansions including content, events, KOL, new media, and advertising, in order to obtain more potential customers at these traffic sources. However, recently, online traffic has become the Red Sea. Especially since 2015, the customer acquisition cost has been soaring (Figure 1). Thus, switching the focus to converting the acquired sales leads, especially cold leads, would a wise move for brands to effectively improve their return on investment (ROI) and marketing efficiency.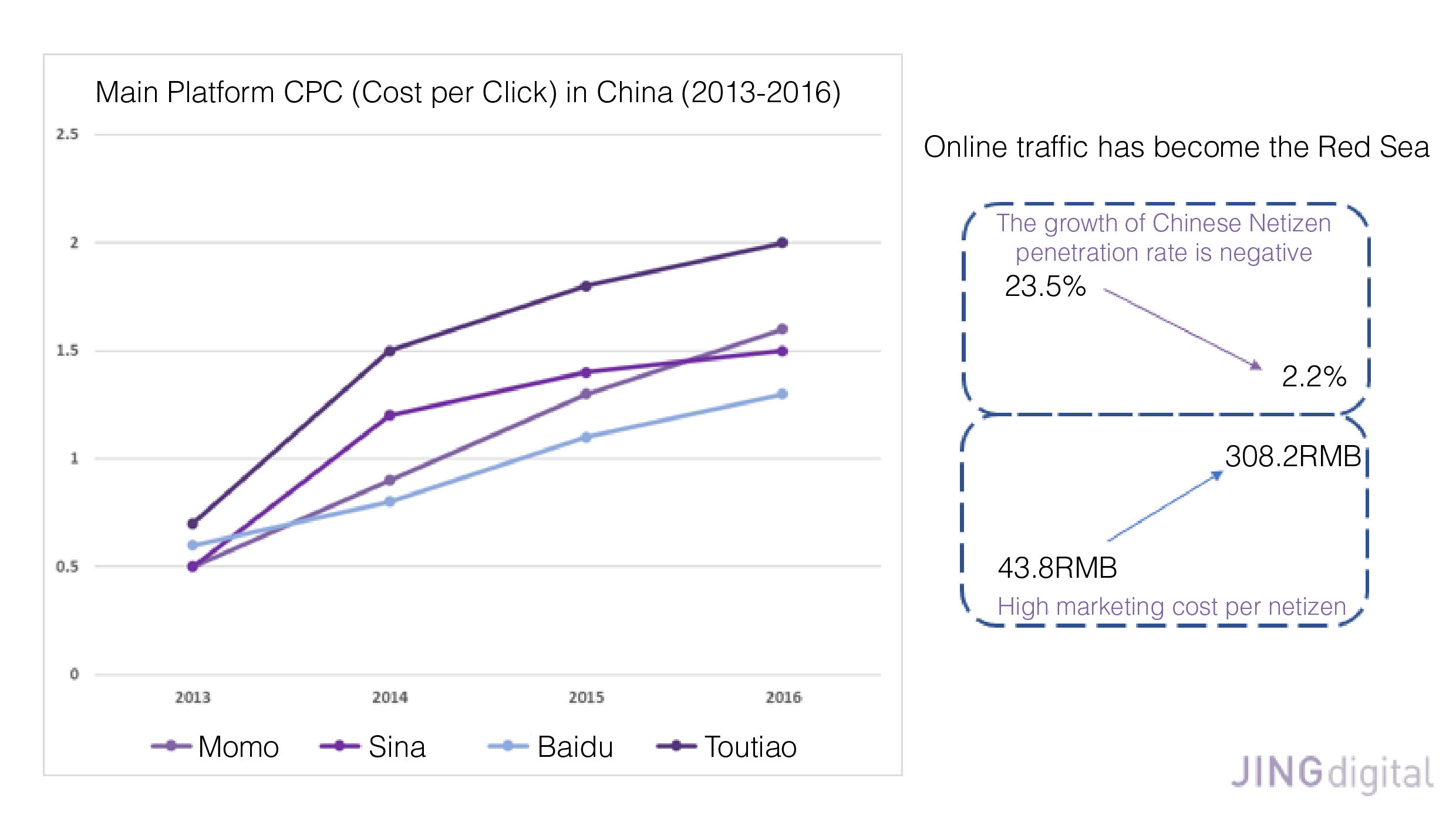 Figure1: Soaring Customer Acquisition Cost in China
In addition to the reason mentioned above, companies can also efficiently increase their short-term revenue by focusing on converting cold leads. Most of the business activities of the sales and marketing departments are focused on increasing sales. When the company has unsatisfactory previous sales revenue or pessimistic market growth forecast, the fastest way to increase sales in the short term is to revive cold leads. Other ways to increase sales revenue such as investing in product lines, recruiting more sales force and expanding more market channels, would require longer time and higher costs. In turn, reviving cold leads can provide funds for the above longer-term investments and lay the foundation for the next stage long-term sales growth.
Reviving cold leads is not only necessary to improve business efficiency, but also is beneficial to create competitive advantages. According to Jim Obermayer, the author of Managing Sales Leads, 56% of sales leads still have purchasing need within six months of contact; the number of prospect with need would drop to 35% within one year. However, only 10% to 25% of the sales leads were followed up. Developing a follow-up strategy brings the company competitive advantages in lead nurturing.
Two Fundamental Reasons Responsible for Cold Leads
Broadly speaking, there are two reasons for the loss of sales leads: 1) prospects are distracted or 2) the solution provided by the vendor does not match the problem of the prospect.
1) Possible causes of distraction:
They were acquired by competitors;
This project doesn't have the highest purchase priority, and decision-makers were distracted by other matters;
They didn't receive detailed information from the vendor.
In the "distracted" scenario, the way to reduce the number of lost leads is straightforward — set up reminders and incentives mechanism at the point where they left.
2) Another reason is a mismatch between the problem and the solution, which is usually difficult to correct. This is generally an inherent problem within the business. Common examples are:
Prospects' budget is not enough to buy your solution;
Your solution cannot satisfy their needs;
Two companies are lack of rapport.
In general, loss of sales leads due to distraction is more common at the top of the funnel, and mismatches between problems and solutions are more common at the bottom. It is feasible to use your own data to understand the stages and causes of the sales leads that you have lost.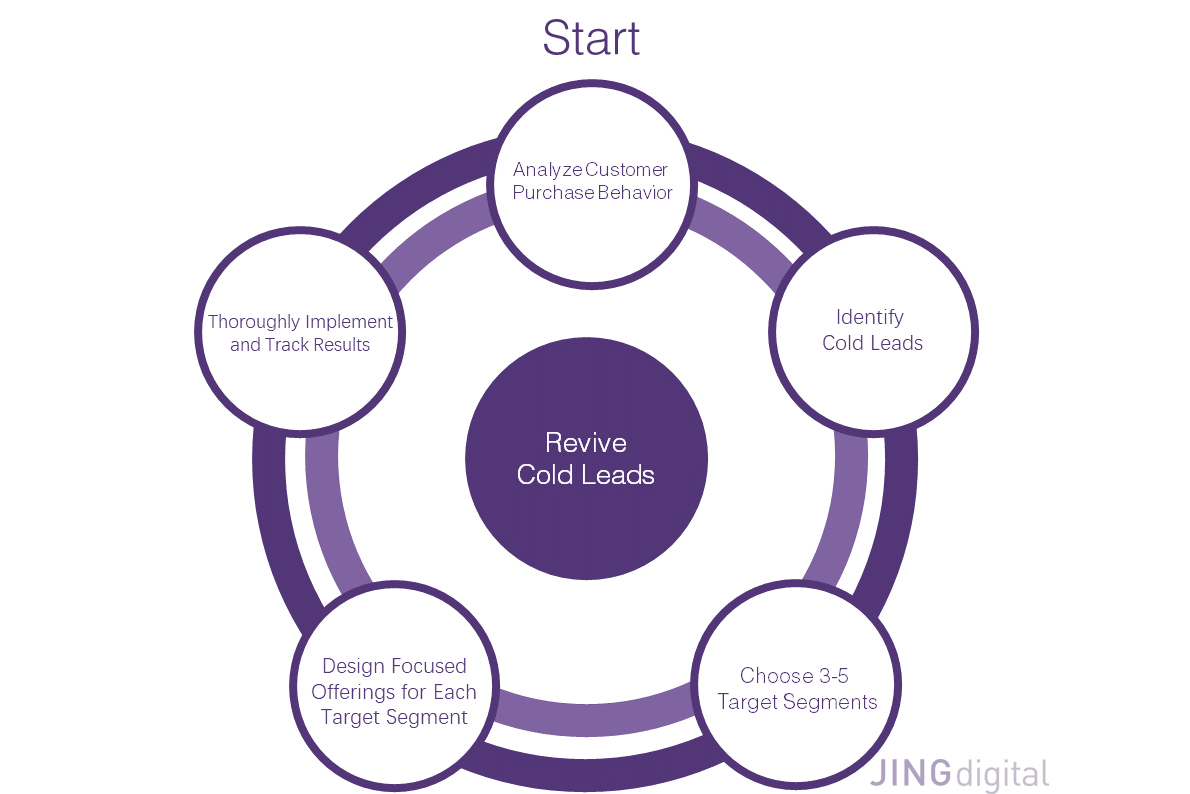 Figure 2: Reviving Cold Leads
After understanding the causes of the cold leads, we can revive them in three steps.
Target the Most Promising Customers
Analyzing current customers' purchase patterns can identify not only who is "underbuying" ­– or even who is buying competitors' products – but also neglected sales leads. We would learn from historical sales data about opportunities to activate dormant customers. It's important to choose only three to five of the most promising target groups to revive to make sure enough resources are available.
Design Focused Offerings for Each Target Segment
For these three to five target segments, figure out their immediate unmet needs, such as better product information, more technical support or more delivery options. Then customize the existing product offerings to meet these needs. This may require adjusting the following elements: pricing, service, delivery channels, sales approaches or contact frequency. The goal should not be the fundamental product innovation, but rather a repackaging of existing product or service offerings to meet the special needs and expectations of customers. Designing initiatives that have high impacts on each target audience.
Thoroughly Implement and Track Results
Rapid prototyping and close monitoring of the selected projects can reveal which projects have markets and which do not. Choose one or two representative or important regional markets to launch pilot projects. If the product or service supply is repackaged, make sure to give your sales representatives adequate training. Not every pilot project will succeed, and that's okay – the most promising pilot projects provide a basis for rapid and company-wide rollout.
Failure is the mother of success, which is the key. Successful companies usually test three to six pilot projects. If there are too few pilot projects, the odds of success will be very low; Too many it may be difficult to determine what's working. It is better to have shorter cycles of testing, learning, and improving, and do not forget to implement the appropriate plans and monitor results for each cycle.
Read More

Popular Articles
REQUEST A DEMO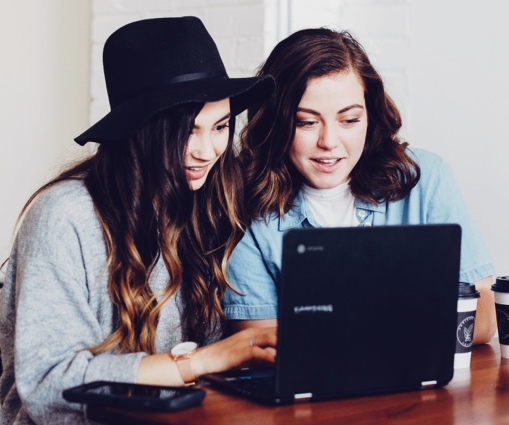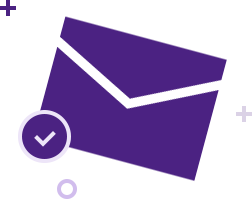 Thanks for subscription