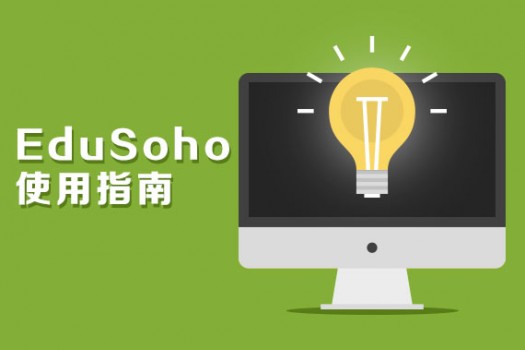 Industry Insights
The Ultimate Beginner's Guide to Use WeChat for Business
Let's start with an amazing fact: A country with 1.3 billion people has no access to Facebook, Instagram, and Twitter. Meanwhile, more than half of them are using one online social service to chat with friends, make voice and video calls, play games, split lunch bills, make online payments, and even get Lucky Money during Chinese New Year.
Almost every Chinese uses WeChat.
This is no joke. WeChat is spreading at rocket speed in China. 41% of China's population log into WeChat every day and use various functions for daily tasks. WeChat is taking over China in both social and commercial aspects. It has grown into the largest and most influential social network in China. So how can you use WeChat to reach this large pool of potential customers or build connection with your existing customers?
Let's begin with finding out which type of WeChat account matches your business' needs and goals.
Which WeChat account fits you best?
WeChat is an essential and outstanding marketing tool for businesses to enter the Chinese market. Setting up a WeChat official account allows brands to reach out to a wide base of the target audience and raise brand awareness in an effective way. The official accounts are available to media, government organizations and businesses. Let's look at three types of WeChat business account: subscription accounts, service accounts, and WeChat Work (previously corporate account).
Subscription Accounts (订阅号)
WeChat subscription accounts focus on information and brand communication. They are used much like a daily news feed. They can publish messages once a day to subscribers and publish 1-6 articles each time. All updates are sent to the users' subscription folder with no push notifications.
Subscription accounts are the only type of official account that is open to individuals, such as bloggers and celebrities. Subscription accounts are most suitable for individuals and brands that are content-based or information-oriented.
Service Accounts (服务号)
WeChat service accounts focus on customer service and CRM. They offer more robust functionality. The verified service accounts can register for WeChat Pay and set up a WeChat Store. After verification, service accounts have access to 9 advanced APIs that enable the brands to create additional apps and functions such as Instant Customer Service app and GPS app.
Service accounts can publish up to 4 times per month, with 1-6 articles each time. When the posts are published, the updates appear as push notifications in followers' chat lists. Comparing to subscription accounts, the posting frequency of service accounts is lower.
Service accounts are the best choice for businesses with a wide base of the audience or with large customer databases, such as airlines and hotels.
WeChat Work (企业微信;Previously Corporate Accounts, 企业号)
While subscription accounts and service accounts target at external markets, WeChat Work are primarily for internal communication and management.
WeChat Work was initially designed as an instant messaging app for internal productivity and management. Most international users may be more familiar with Slack and the two apps had similar origins. However, as many other apps in China, WeChat Work has evolved into an entire digital ecosystem that efficiently connects users in the professional world.
WeChat Work has a similar messaging experience as WeChat, but with add-ons that make sense for professional communications, including an employee directory, internal team reporting, HR and finance approvals, etc. One way to view WeChat Work from a global perspective is a company email address + Slack.
How to use WeChat for Business
from a marketing viewpoint?
With approximately 846 million monthly active users, WeChat is a powerful marketing tool in China. WeChat marketing offers a powerful way to connect with customers, build a database and collect feedback. So, if you don't take advantage of WeChat, that'll be a huge miss.
QR codes
WeChat automatically creates a QR code for each official account, along with an inbuilt QR code scanner. You can also customize and personalize the QR codes that match your branding perfectly. These codes can be posted on all marketing channels, such as social media, packaging or even your brick-and-mortar store. This is a great way to entice customers by offering different discounts, promotions or free WiFi access. With one scan away, you can boost both sales and followers.
The discount chain store EMart in Korea built a huge 3-D sculpture, showing a hidden QR code. With a quick scan of the code, it brought the WeChat users to the EMart's official account, increasing sales and followers.
Create valuable and emotionally appealing content
A good WeChat article should be informative and consistently good. According to recent research, 49% of the WeChat users would share the article on WeChat if they believe it's useful. People can get bored easily and you need to create content that is interesting and educational in order to stand out and draw traffic.
A research shows that video is booming lately on social networks. GIFs and videos are compelling visuals that can support your storytelling, especially for industries like fashion and beauty, food and beverage.
Location-based marketing
WeChat can detect user location, enabling brands to target potential customers in the same city. This function also comes along with features like "Shake", "Look Around" and "Drift Bottle". This feature covers more than 300 cities and 2,500 counties nationwide. Leveraging WeChat followers' location information can be beneficial for online and offline businesses.
DiDiDaChe, a taxi-hailing plus personal transport app. It uses WeChat to access the user location while the user can track the driver's distance from the pickup address.
Launch diverse campaigns
Campaigns are a great way to encourage customer engagement. Brands can launch campaigns in creative ways, such as voting, games, and quizzes. To motivate the audience and encourage participation, it's good to provide attractive incentives, such as discounts and gifts. Remember, creative campaigns can always attract followers to your accounts.
Coach, for instance, ran a campaign called "#MyFirstCoach" to celebrate Mother's Day. WeChat users, who uploaded a photo of themselves and their mothers, could have a chance to be featured on Coach's homepage and win a Coach wristlet.
WeChat KOL promotions
WeChat KOLs (key opinion leaders) are popular accounts that already have a large number of subscribers. Brands can search KOLs on WeChat or through marketing agencies. The cooperation model usually requires you to prepare or confirm the content with KOLs who then publish it on their WeChat accounts to promote your brand. These posts are usually sponsored by brands but the price can vary widely depending on their number of followers or average page views.
WeChat Advertising
WeChat advertising is an excellent platform to boost followers in the early stages. You need to create a fair amount of content before launching the advertising campaign. WeChat provides two advertising alternatives for verified accounts: Moments Ads and Account Ads.
Moments Ads: The advertisement is shown in the Moments feed. The lowest budget for a Moment Ad is $50,000 RMB (approximately $7,500 USD). But the price can vary depending on the cities and target audience group.
Account Ads: This is a flexible and cost-effective approach. You can target a specific group of audience. The advertisement is shown at the bottom of the articles of famous WeChat accounts with a high subscription rate and view rate.
Conclusion:
WeChat is more than a social networking app. WeChat is an ideal platform to fill the gap between online and offline marketing and is a great way to connect with customers and build greater brand awareness. Don't miss out this huge opportunity if you want to enter the Chinese market!
source:www.dragonsocial.net
Read More

Popular Articles
REQUEST A DEMO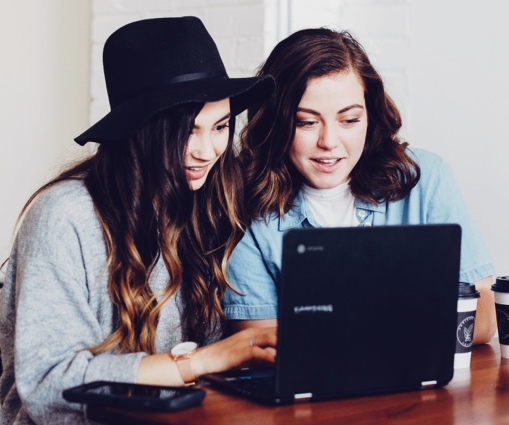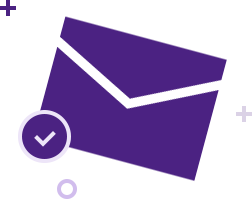 Thanks for subscription