JINGsocial - Marketing Automation Platform
JINGsocial is a complete marketing automation tool for your business. If you are a marketer or CRM manager, JINGsocial can support your customer engagement efforts throughout your customer's life cycle, from acquisition to conversion. JINGsocial can bind your customers or members to WeChat and create personalized engagement through your social channels. Our marketing suite helps you create campaigns, build customized chatbots and journeys and track and analyze customer behavior.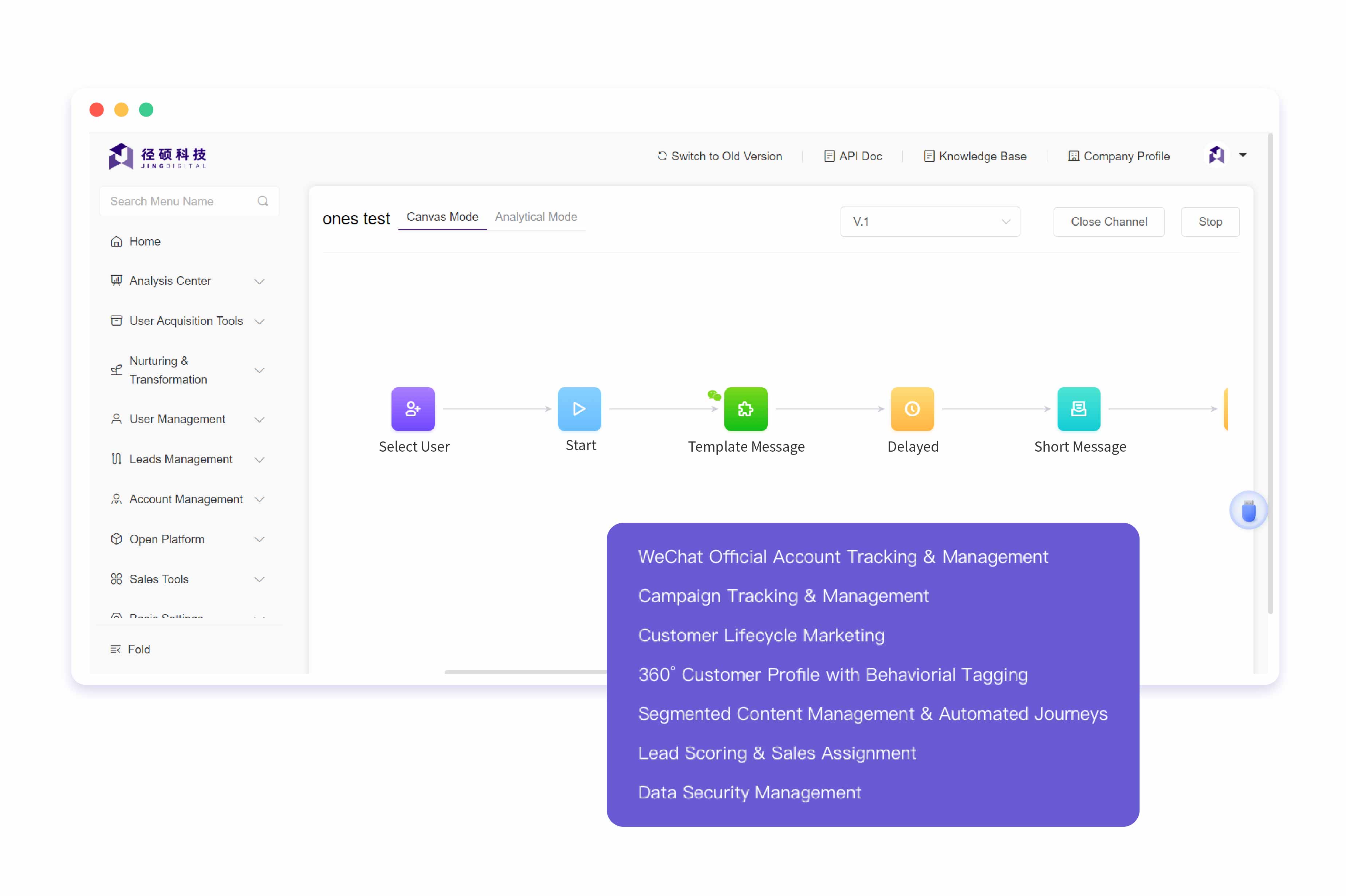 Webinar Live Streaming Tool
Hosting your online events with our professional platform. It supports streamlined lead management processes, multi-dimensional user data analysis, and automated lead nurturing tools. It closes the loop by seamlessly connecting pre-event registration, online engagement during the event itself, and the all-important post-event follow-up.
Pre-event: Omnichannel registration and notification;
During the event: Flexible enough to support multiple engagement scenarios;
After the event: Centralized data and interactive dashboard improves the efficiency of analysis and follow-up.
Complete User Data Reporting and Analysis
Online-to-offline reporting and analysis empower you with complete data support:
User analysis: behavior tracking, retention metrics, tagging, interaction histories, etc.
Channel analysis: follower source, event metrics, follower KOLs, etc.
Data-informed decision-making: menu tab popularity, trending keywords, etc.
Personalized Content Management
Personalized content is the key to maintaining engagement. JINGsocial tools support publishing content that is customized for unique customer segments, as well as chatbots, navigation menus, and customer journeys. You could customize based on user attributes such as membership, engagement level, geolocation, or acquisition source. You can even personalize content to the individual user.
Automated Customer Journey
JINGdigital uses tags based on customer behavior to build multi-attribute customer profiles. You can now creating dynamic segments using customized attributions to roll out personalized engagement at scale, precisely targeting customers at each stage of their customer lifecycle (e.g. purchase and after-sales, membership binding, offline event, etc.), and building out your engagement strategies to drive targeted customer engagement and high-performance scenario-based marketing.
Omnichannel Customer Acquisition
The JINGdigital platform provides a set of powerful tools tailor-made for high ATV brands and B2B companies which helps track and manage customer acquisition and conversion across channels. Measure channel ROI more accurately than ever before so you can invest in the most effective channels with personalized lead nurturing.
REQUEST A DEMO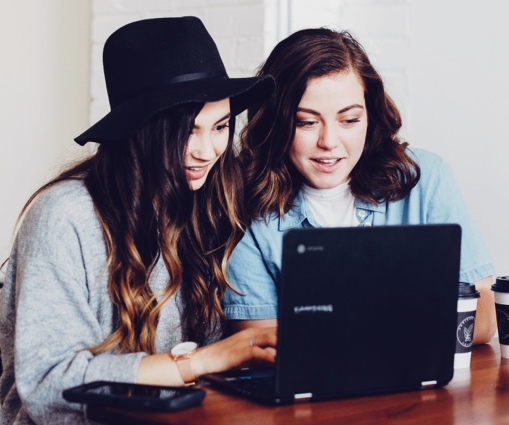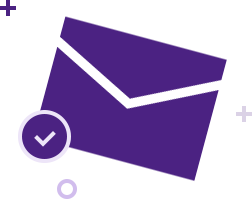 Thanks for subscription