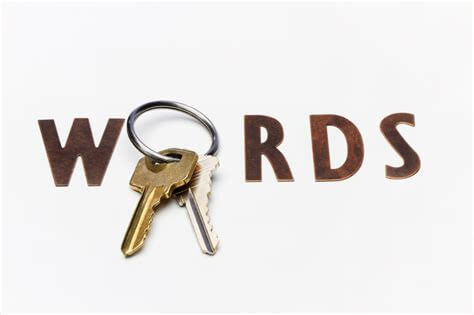 Practical Cases
Upgraded Keywords with Automation Marketing Technology Are So Powerful!
Most of you might think there is only one way to use the Reply to Keyword feature, which is set one reply to one keyword. Then you are wrong – there are more ways to reach the full potential of this feature.
Here we'll showcase how a B2B company utilizes the keyword feature in a more advanced way, with the help of JINGdigital's marketing automation technology.
Trigger an automated conversation to improve sales efficiency
The brand cannot initiate a conversation with the follower using the traditional Reply to Keyword function on the WeChat Official Accounts Platform. Instead, each keyword can only trigger one reply. With the help of JINGdigital marketing automation technology, the keyword input by a follower can now trigger an automated conversation. This saves a considerable amount of human intervention and makes the sales process much more efficient!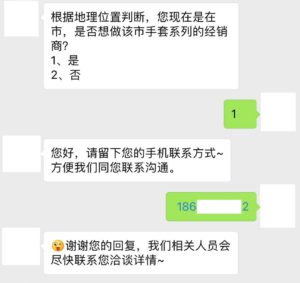 Illustration 1: Keyword Triggered Conversations
Assign tags to followers for a fuller profile
For example, the brand has a follower who is interested in the glove series. After the follower input something about the glove series, the follower is tagged with "Glove Series" and the geological location with the LBS (Location-based Service) feature. With further more interactions that create tags for specified keywords, the brand would have a much fuller understanding of this follower.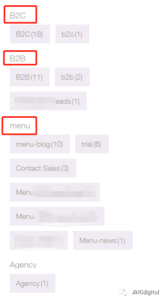 Illustration 2: A Follower's Profile with Customized Tags Triggered by Keywords
Trigger different customer journeys based on customer segments
A keyword can be used as a trigger to assign followers to a new segment, which could start a personalized journey for purposes like info collection, product intro, salespeople assignment.
Show personalized menus for followers
The keyword can also trigger a personalized official account interface – personalized menu. In this case, after the conversation ends, the menu shows relevant glove series content to the follower. Additionally, if the brand has the geological info about this follower, then it can also set a geological restriction of the personalized menu.
Provide easy access to the e-commerce platform to improve conversions

Illustration 3: Provide Easy Access to the E-Commerce Platform in Conversation
When phrases like "how much money" show up, the brand would provide access to the e-commerce platform to followers or the product link if mentioned specifically, which shortens the purchase funnel and improves the purchase conversion rate.
Increase content marketing effectiveness by presenting to the most relevant inquires
WeChat posts readership and shares generally remain stable after being pushed for more than one week, but the Reply to Keywords feature helps reuse the past content by presenting to the most interested followers.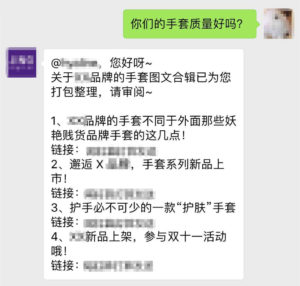 Illustration 4: Present the Relevant Content based on Inquiries
Do you have a better idea of the full potential of the Reply to Keyword feature? You could fill out the form below to experience JINGdigital marketing automation technology.
REQUEST A DEMO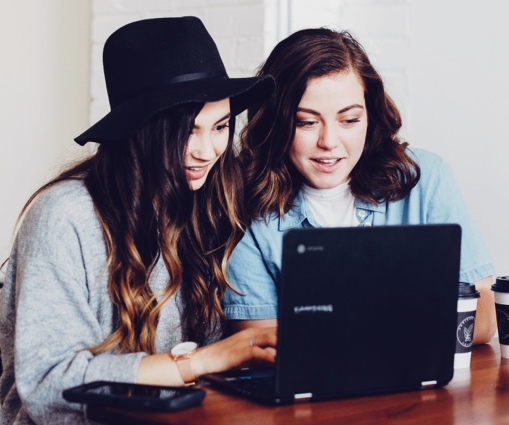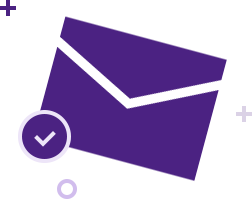 Thanks for subscription