Industry Report:「WeChat Luxury Index 2019 Part II: Acquisition」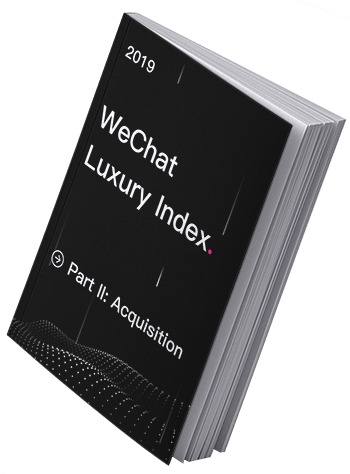 Part Two of the 2019 WeChat Luxury Index focuses on follower acquisition and offers insights into the community growth of luxury brands on WeChat.
The overall growth of luxury brand accounts on WeChat has been slowing:
Larger accounts (>100k followers) displaying a growth rate of 18%, down from last year's 38%
Smaller accounts (<100k followers) exhibiting a mere 6% growth compared to 31% in 2018
How can brands better recruit followers today's highly saturated media landscape?
The 2019 WeChat Luxury Index Part 2 will provide insights about recruitment-related metrics and some best practices for recruiting and retaining followers on WeChat.