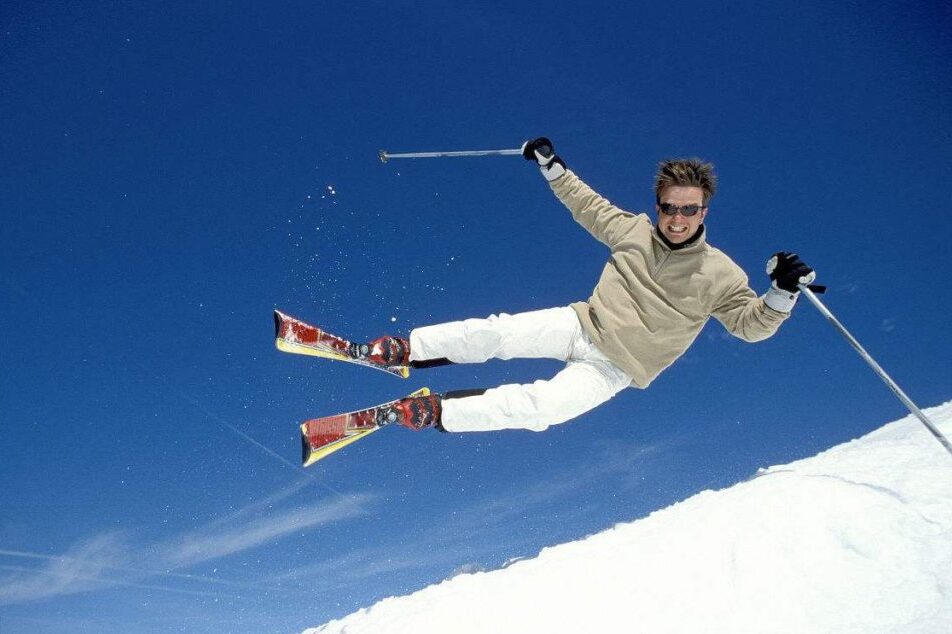 Practical Cases
WeChat Marketing Automation: Make the Menu in WeChat Official Account Customized
JINGdigital often says that "personalized marketing" is limited to the content in posts, but this is not true.
The menu of the WeChat service number can also be "personalized", which can lett the customers only see the products they need or mak this service account tailor-made for each customer.
Today, we will introduce the feature to you — customized menu in WeChat automation marketing. If you have the following problems, the customized menu can help you solve them:
*Posts are sent by groups; how can this customized content serve customers in more ways?
* Customers who purchase different types of products have different needs before they make a purchase; Can we provide customers with continuous advertisements in a more targeted manner?
*Manual after-sales resources are limited; is there a more cost-effective method to improve customer experience?
JINGdigital's answer to the above 3 questions is yes!
Brand background:
An eminent holiday travel brand, which has a long-term partnership with JINGdigital, uses the "personalized menu" function, to transform the WeChat service account into a guide book for customers looking to travel to different destinations. After a traveler embarks on a trip, they can purchase travel products from the brand, which will arrive at the destination that the WeChat service number is opened. The customized menu automatically jumps to a list of information for the specific destination, allowing customers to get desirable information in a timely and convenient manner. This "personalized menu function" gives customers more intimate and personalized travel guides than ever before.
Solution:
Step 1: Integrate Customer order information and WeChat service account
After integrating with the brand's original CRM system, the WeChat service account can provide more personalized interaction and service for ordering users.
Step 2: Multiple trigger conditions for customers to open a "customized" online journey
1、The system is programmed to automatically update the personalized menus as soon as the "geolocation" changes.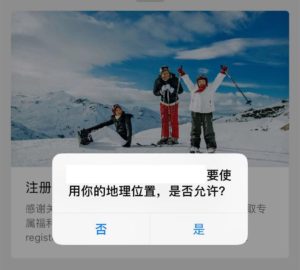 2、By the order date, the menu will automatically update after it has been set for the customer.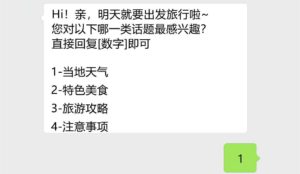 3、The menu is then updated after the conversation between the chatbot and the customer, "the welcome journey", occurs.
Using JINGdigital's chatbot, the WeChat public account creates a fun conversation with fans. This process enhances interactions with customers, helping the WeChat account learn information about their potential customers, making it easier to send customized content and personalize customers' menus.
Using marketing automation technology, JINGdigital has provided customized interactive and service experiences for many brands. The use of the customized menu will undoubtedly bring more marketing strategies to the operators.
You are welcome to join the magical world of marketing automation with JINGdigital. Contact us!
REQUEST A DEMO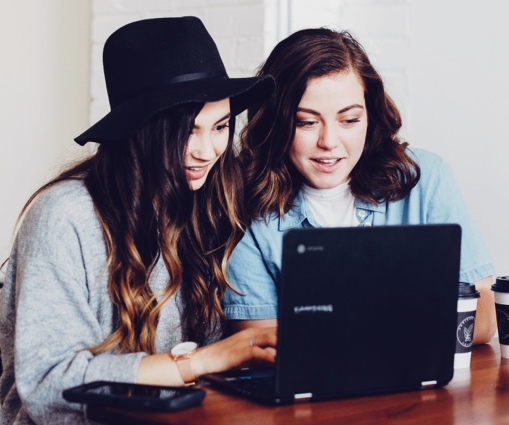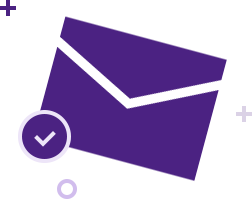 Thanks for subscription